Dallas, Fort Worth Metro Properties For Lease Locator Map
Click on the desired section of the map to see the properties we have listed in that area.
Currently we are in the process of upgrading the digital quality of our site. We appreciate your patience and look forward to our final product.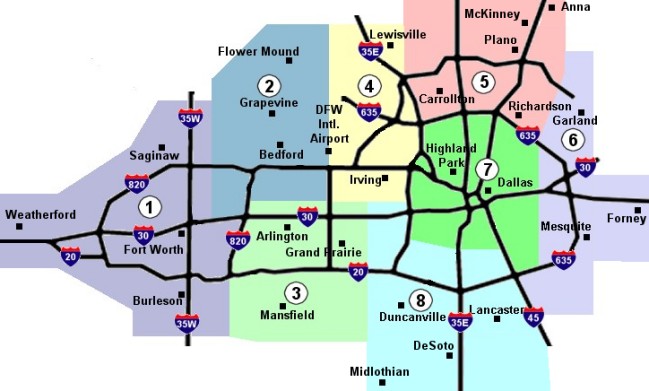 We are located in Dallas, Fort Worth Texas metropolitan area and currently offer comprehensive investment property management services including traditional property management, asset acquisition and legal crisis support*.